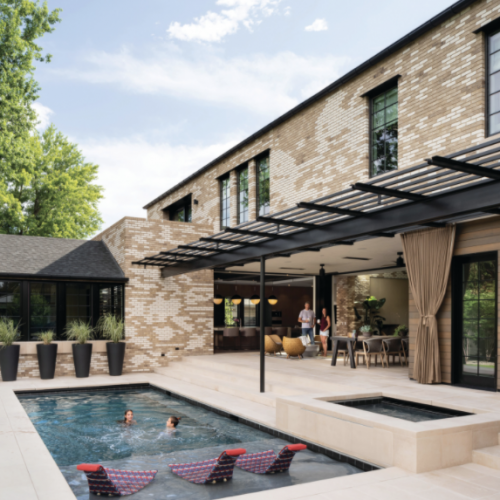 This Hilltop Home Goes Napa
A Denver family brings a Northern California vibe into their Hilltop adode
At the end of 15 months of construction, a Denver couple invited their builder, architects and families to enjoy dinner in their finished home. After a beautiful evening with delicious food and superb wine, lead architect Chris Davis of BOSS.architecture had trouble making a quiet exit. His 3-year-old daughter started bawling at the prospect of departing. "I don't get house-envy often, but this really is the perfect place to live," he says. Apparently, his little girl agrees.